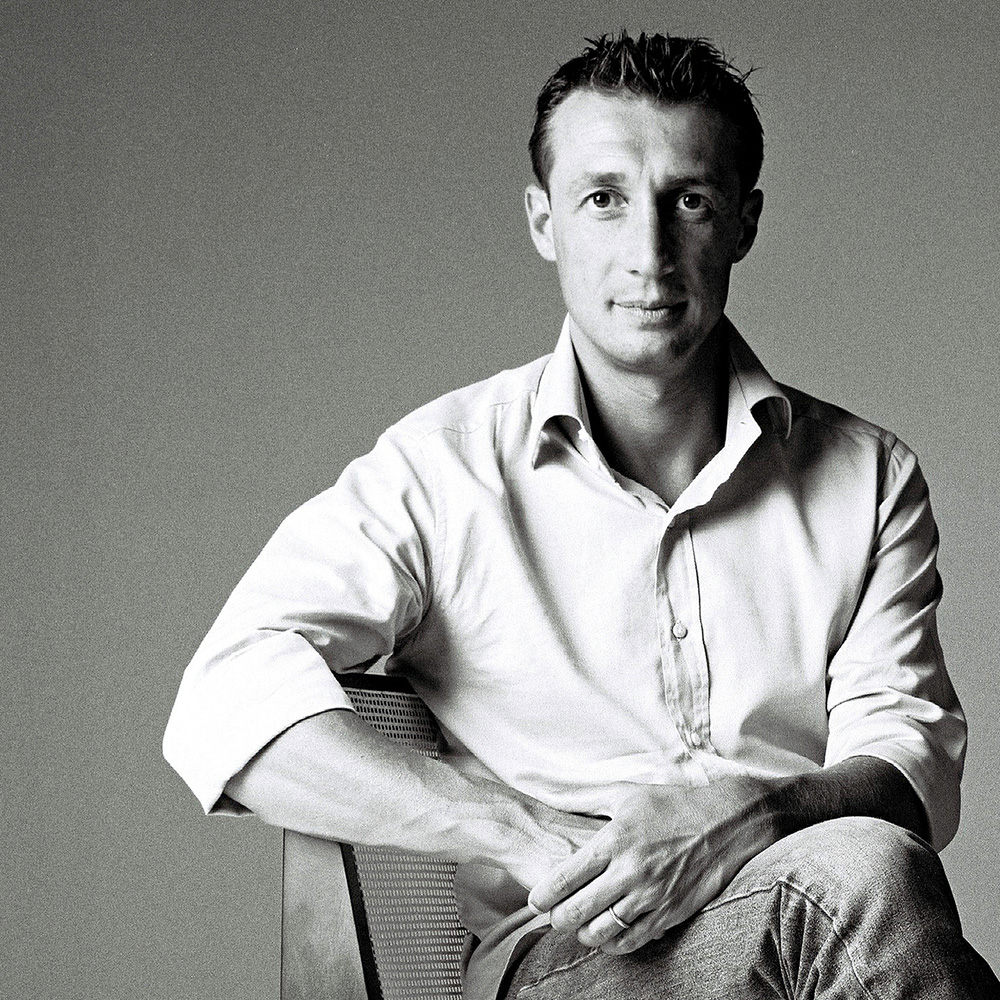 Carlo Colombo was born in 1967 in Carimate in the province of Como. He graduated in architecture from the Milan Polytechnic in 1993 under his thesis advisor Achille Castiglioni. Colombo inherited his sense of material and proportions from his family's carpentry shop.
He has collaborated with many prestigious brands, including Cappellini, Giorgetti, Emmemobili, Flexform, Gallotti&Radice, Antonio Lupi Design, Poliform, Rossana.
He has been teaching design since 2011 at the De Tao Masters Academy in Beijing. Colombo has received numerous awards and recognitions, including Designer of the Year in 2014; the Elle Deco International Design Award in 2005, 2008, 2010, 2011 and 2016; the Good Design Award from the European Centre for Architecture Art Design in 2009; the Red Dot Design Award in 2012; and Best of the Best in 2014. That same year, he won the Interior Innovation Award, the London Design Award and the IF Design Award. In 2013, together with Paolo Colombo, he founded A++ with offices in Lugano, Zurich, Miami and Tehran. The multidisciplinary firm works on large-scale projects and employs over one hundred people worldwide, promoting Made-in-Italy values and environmental sustainability.