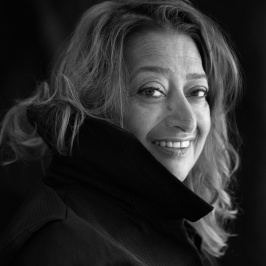 Zahā Ḥadīd; (1950 – 2016) was an Iraqi-born British architect.
She was the first woman to receive the Pritzer Architecture Prize, in 2004. Following on she recieved the UK's most prestigious architectural award, the Stirling Prize, in 2010 and 2011. In 2012, she was made a Dame by Quenn Elizabeth II for her services to design.
Before here death we decided a piece for Cassina, The ZH one.