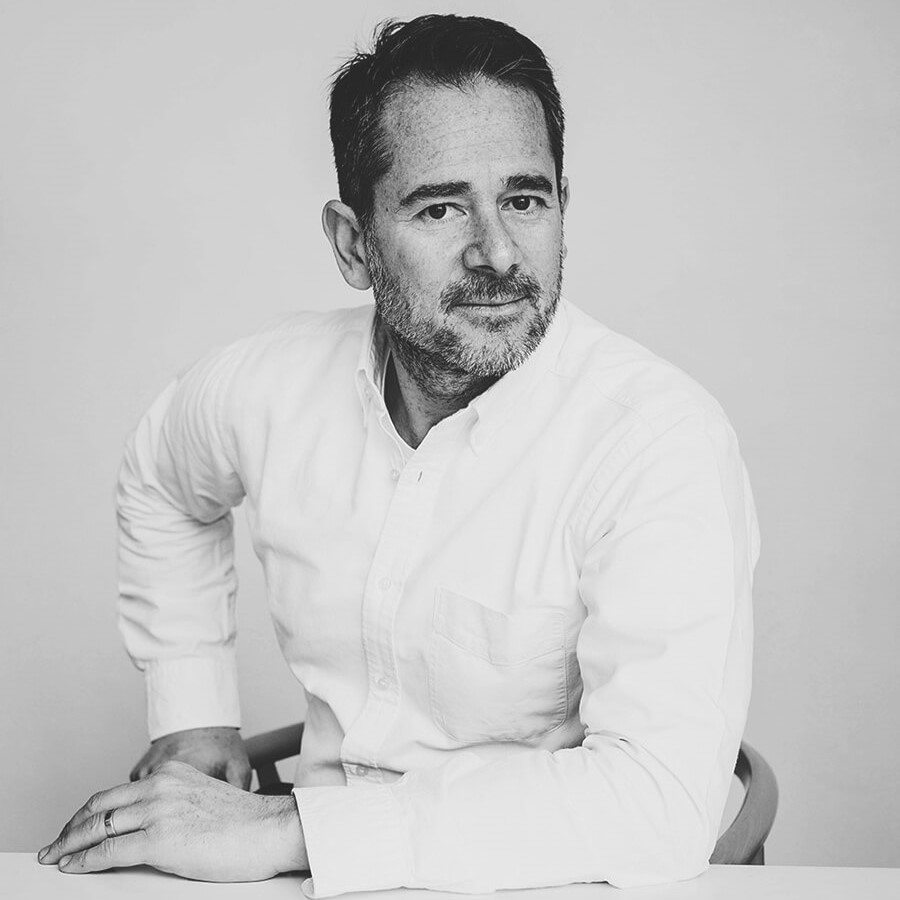 Gordon Guillaumier (born in 1966) studied in Switzerland and England before obtaining a diploma in Industrial Design from IED Milan in 1991. The following year, he got his Masters in the same discipline from Domus Academy. Guillaumier's first professional experience dated to the early 1990s when he worked for Baleri Associati and Rodolfo Dordoni.
Ten years after graduating in 2002, he opened an office in Milan, undertaking collaborations with numerous Italian and international brands such as Driade, Dornbracht Interiors, Rational, Roda, Pamar, Bosa, Pandora, Paola C e De Vecchi, Arketipo, CasaMilano, Desalto, De Sede, Fontana Arte, Frag, Gebrüder Thonet Vienna, Matteo Grassi, Montina, Minotti, Moroso, Lema, Roda, Tacchini, Varaschin, Nobili Rubinetterie, Azzurra Ceramiche, Kronos Ceramiche and Ceramiche Piemme.
His collaboration with Roda, where he is on the art direction team led by Dordoni, has been particularly fruitful.
Outdoor Dining Chairs