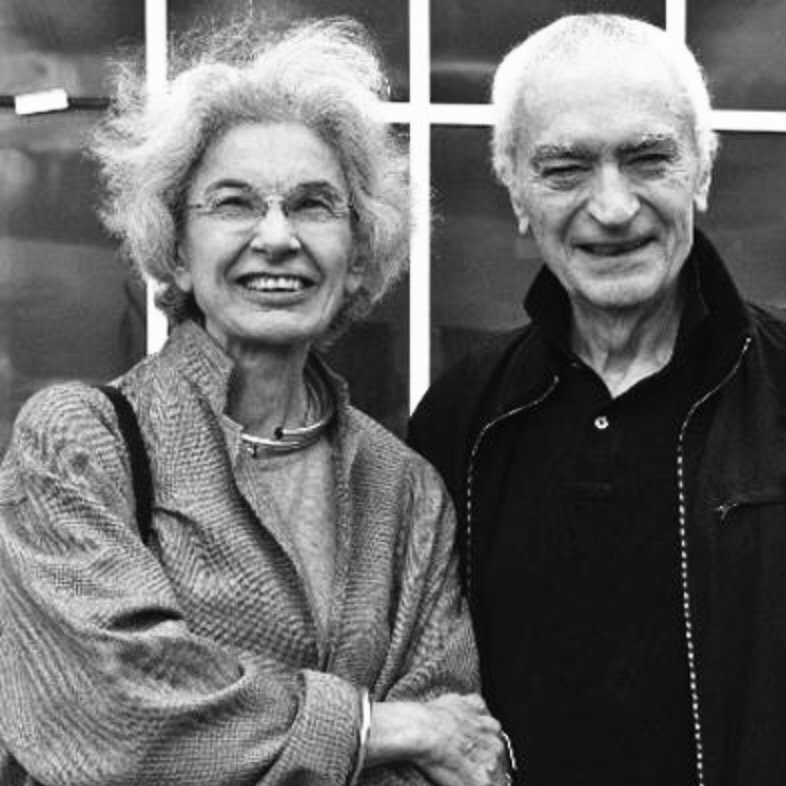 Lella and Massimo Vignelli were among the world's most influential designers. They brought clarity and coherence to innumerable projects.
Massimo Vignelli began his training as a 16-year-old draftsman at the Architects Castiglione in Milano.
Lella Vignelli, was born in Udine into a family of well-known architects, had architecture in her blood, and when she met Massimo they discovered a shared vision of design which guided all of their work.
Through their long career, Lella and Massimo Vignelli took advantage of their various strengths, working together and separately. It is said that Massimo perceived what could be done, Lella what can be done. Their work is in the permanent collections of museums worldwide, including MoMA, the Metropolitan Museum of Art, and the Cooper-Hewitt Museum. The Vignellis received rewards too numerous to list: Massimo had won virtually every graphic design award in the world and Lella had won major awards for interiors. In 2003 they received the National Design Lifetime Achievement award.